What Is ZG40Cr8MnMoNiSiRe?
ZG40Cr8MnMoNiSiRe is the latest rare earth alloy wear-resistant material developed by our factory on the basis of the original rare earth alloy. By increasing the content of Cr in the rare earth alloy, the wear resistance of the rare earth alloy is greatly increased. ZG40Cr8MnMoNiSiRe now is instead of ZG40CrMnMoNiSiRe to produce rare earth metal wear resistant pipe and fittings.
Raw Pipes Of ZG40Cr8MnMoNiSiRe After SHS Progress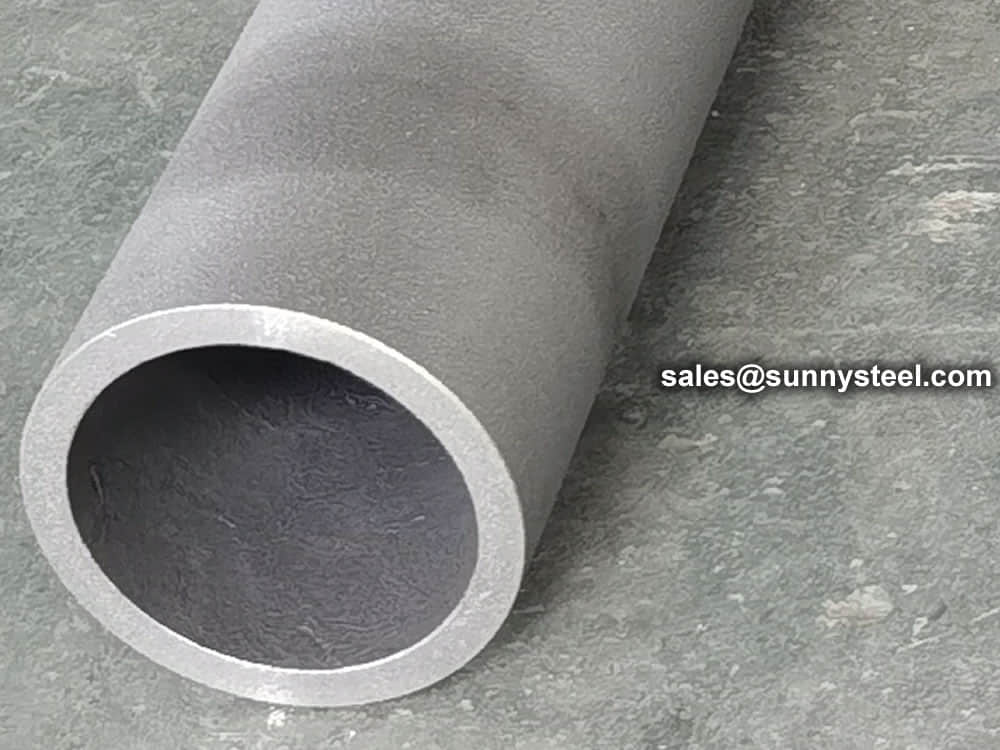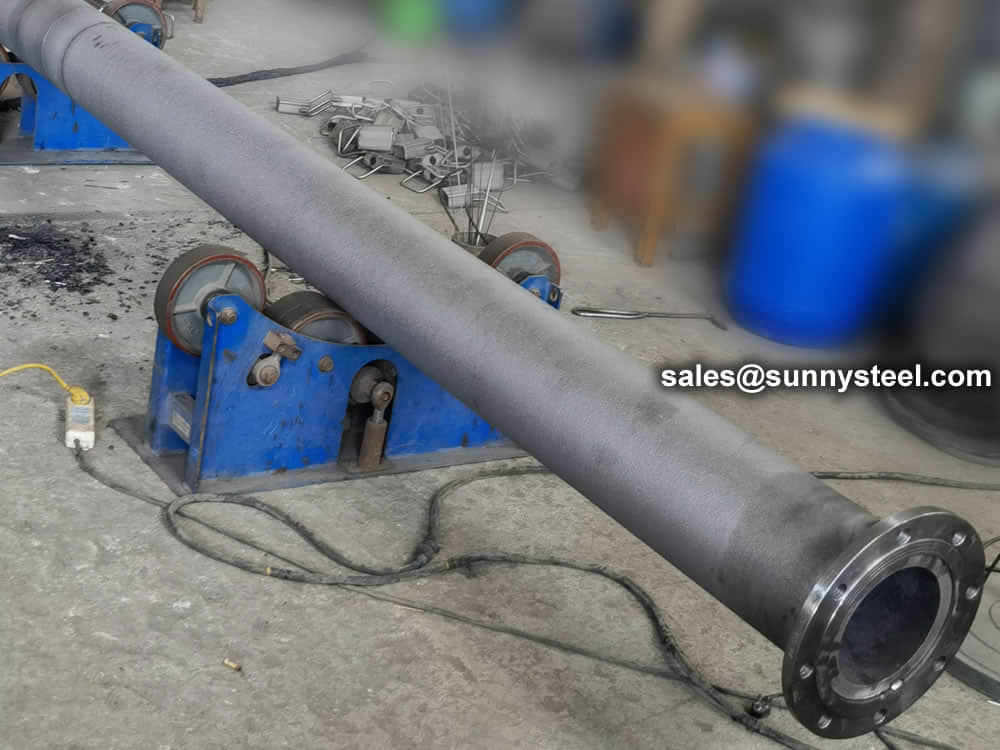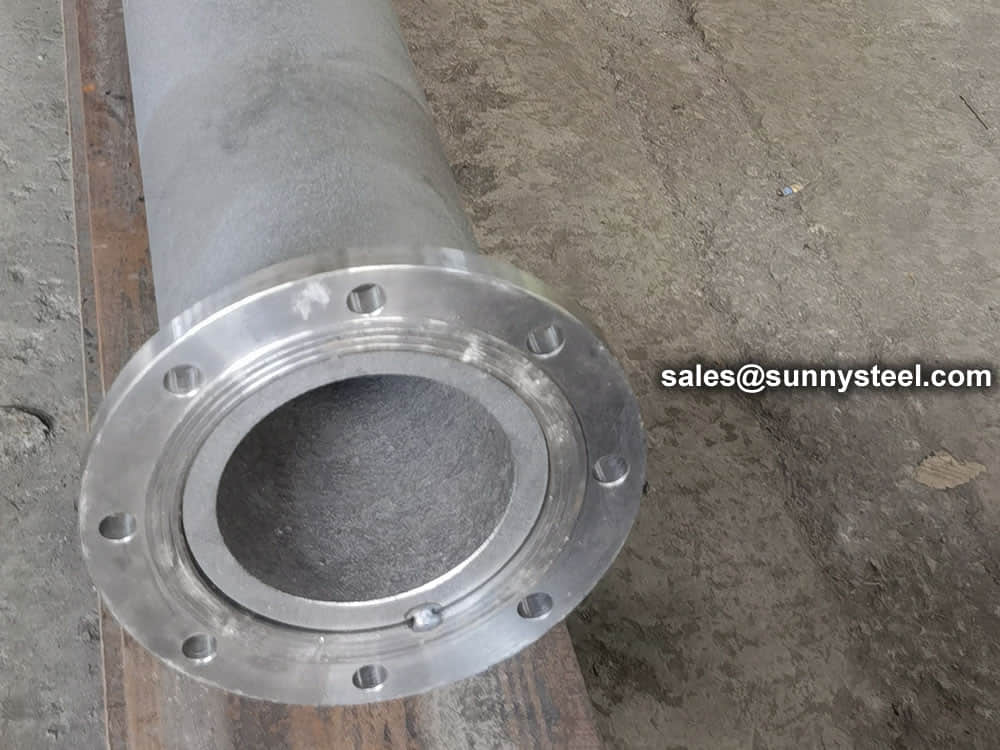 ZG40Cr8MnMoNiSiRe is a type of steel grade used in the manufacturing of high-temperature and high-pressure pipelines, such as those used in the petrochemical and power industries. It is a low-alloy cast steel that contains several key elements, including:
Carbon (C): 0.35-0.45%
Chromium (Cr): 1.00-1.30%
Manganese (Mn): 0.50-0.80%
Molybdenum (Mo): 0.25-0.35%
Nickel (Ni): 0.50-0.70%
Silicon (Si): 0.20-0.40%
Rare Earth (Re): 0.03-0.06%
The addition of these alloying elements gives ZG40CrMnMoNiSiRe improved strength, toughness, and corrosion resistance compared to standard carbon steels. It also has good weldability and can be easily machined into different shapes and sizes.
ZG40CrMnMoNiSiRe is designed to operate in extreme conditions, such as high temperatures and pressures, making it suitable for use in boiler tubes, heat exchangers, and other high-temperature applications. It is also resistant to corrosion and creep, which makes it ideal for use in harsh environments.
ZG40CrMnMoNiSiRe is a specialized steel grade that offers many benefits for high-temperature and high-pressure applications, but may not be suitable for all applications due to its specific alloying elements and properties.
ZG40Cr8MnMoNiSiRe PMI test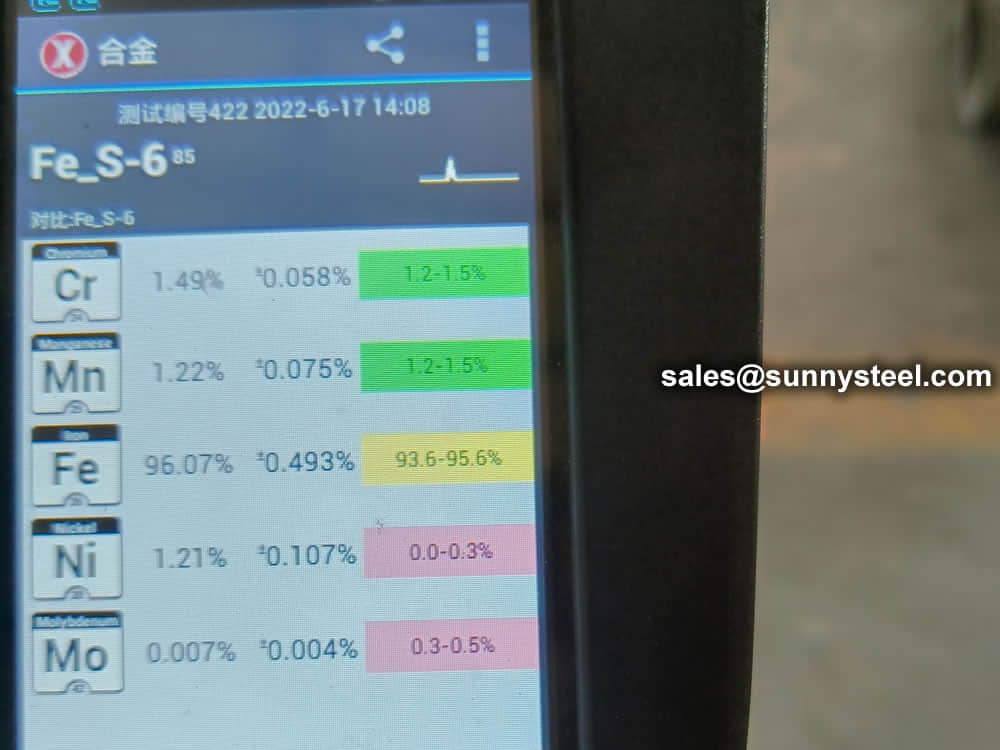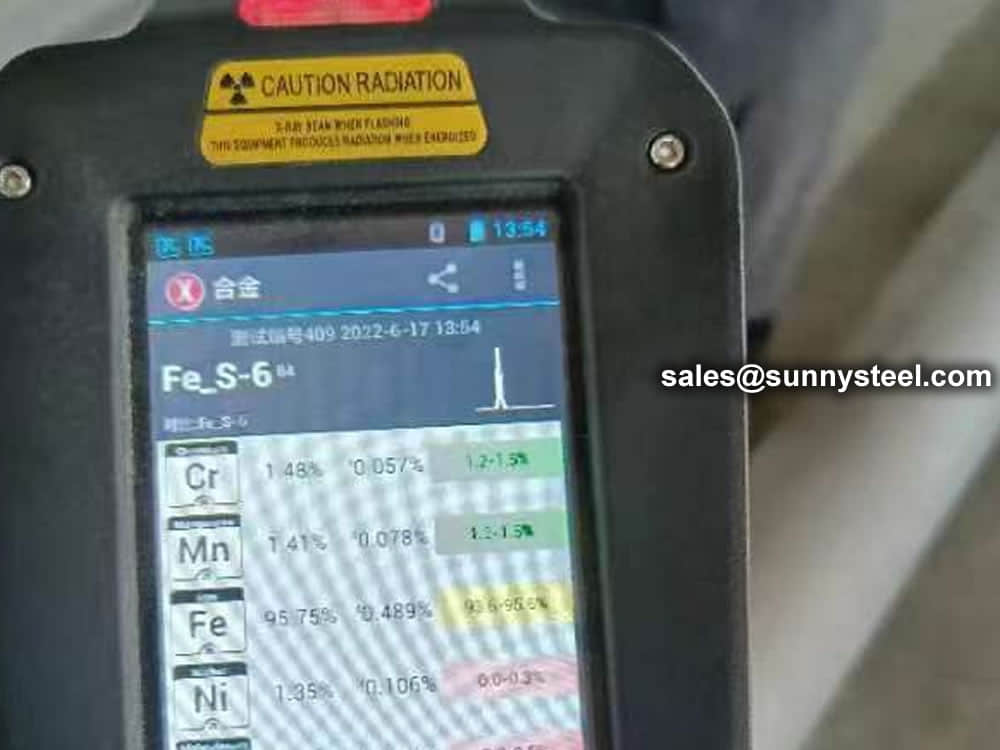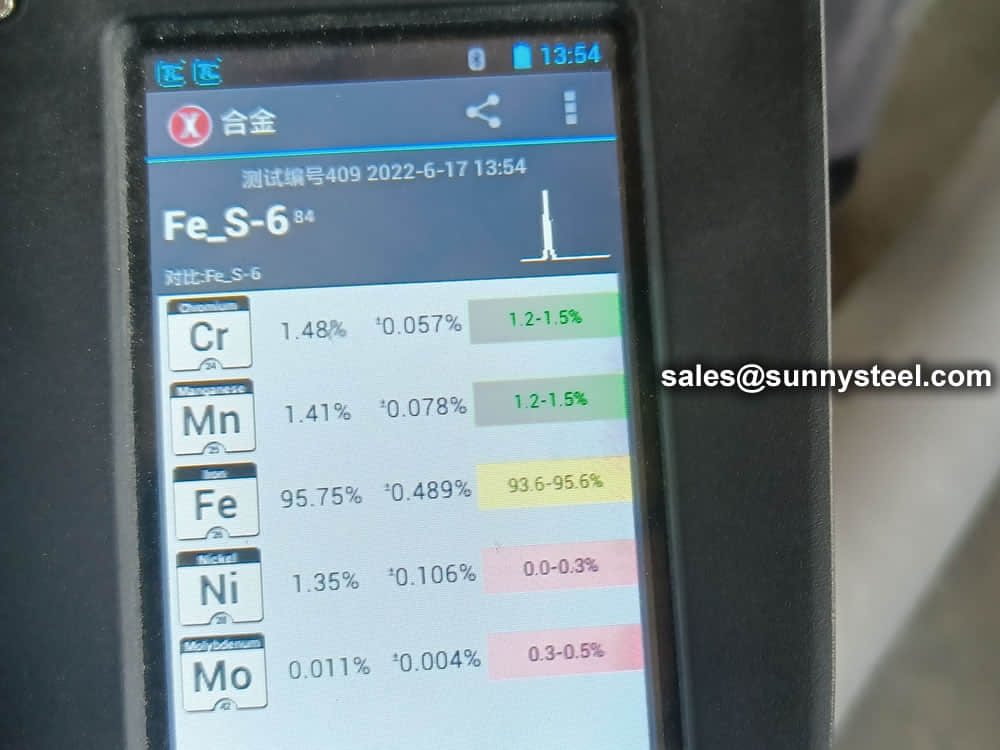 ZG40CrMnMoNiSiRe Pipe size measurement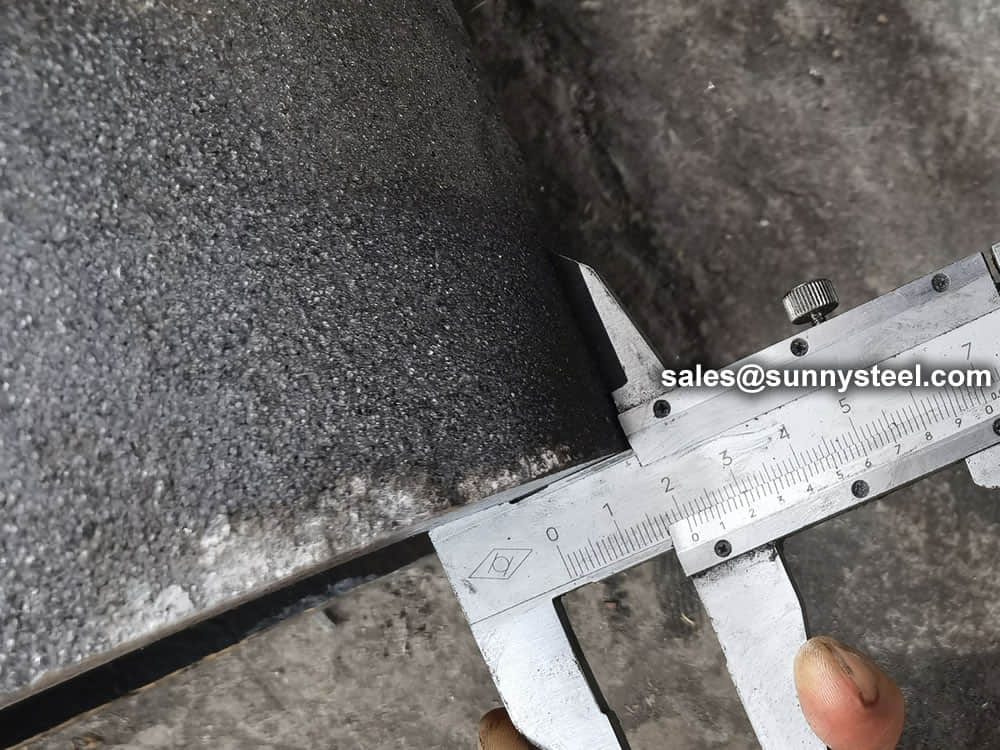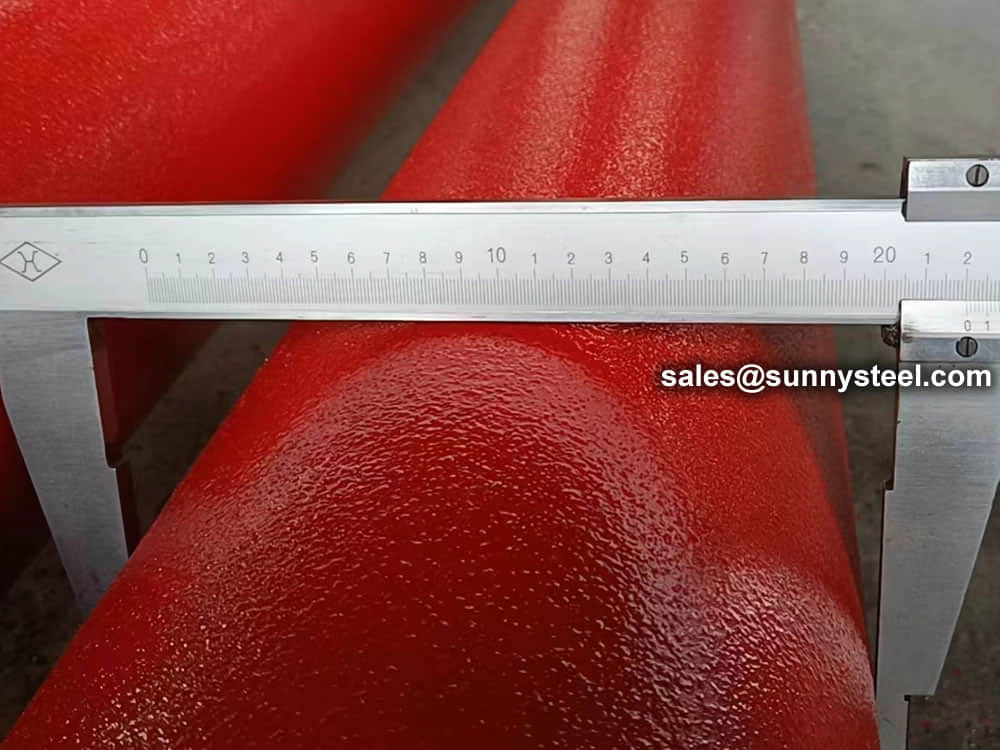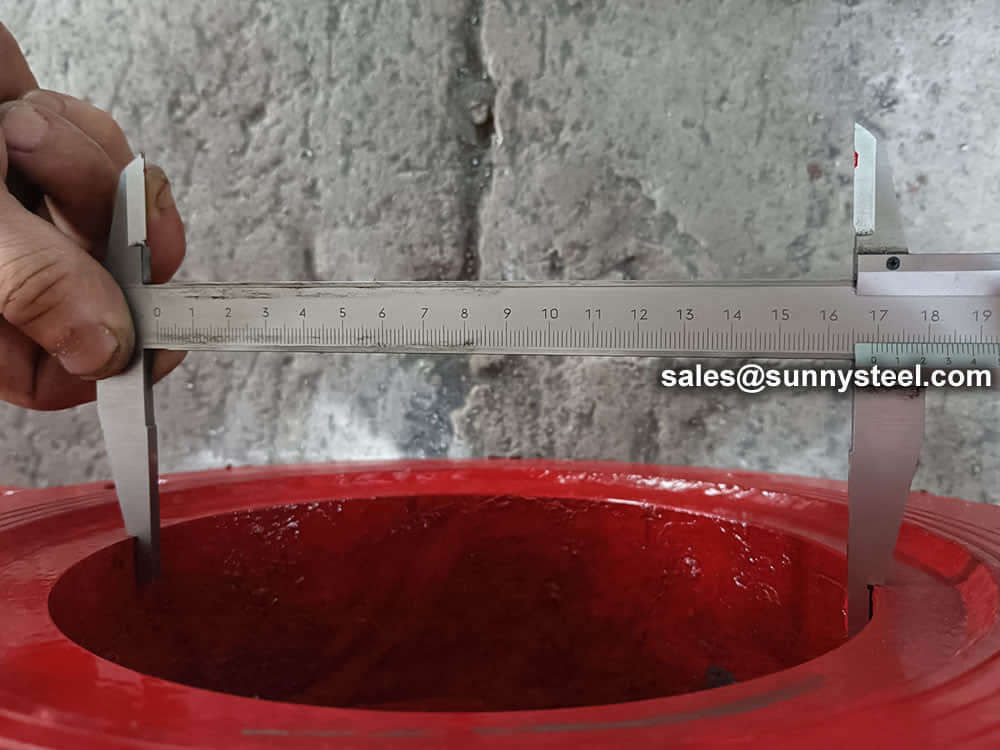 ZG40CrMnMoNiSiRe Pipe mark