The allowed pressure rates and temperatures are the responsibility of the customer in accordance with the state of the art and in application of the safety coefficients specified in the application regulations, codes or standards.
Tubes according to this EN 10305 European standard are characterised by having precisely defined tolerances on dimensions and a specified surface roughness.
EN 10305 seamless precision steel tube shall be manufactured from hot finished seamless tubes by cold drawning. Other suitable methods of cold working are permitted. The tubes shall be delivered in the delivery condition +N which means that after the final cold drawing operation the tubes are normalized in a controlled atmosphere.
NBK means protective heat-treating under the non-oxidation enviroment to get a bright and smooth surface for the tubes.
Chemical Composition (%) of EN 10305-1
Steel grade
Name
 Steel
Number
 C(% max)
 Si(% max)
 Mn(% max)
 P(% max)
 S(% max)
 E215
 1.0212
 0.10
 0.05
 0.70
 0.025
 0.015
 E235
 1.0308
 0.17
 0.35
 1.20
 0.025
 0.015
 E355
 1.0580
 0.22
 0.55
 1.60
 0.025
 0.015
Mechanical and technological properties of EN 10305-1
 Yield strength
(min Mpa)
 Tensile strength
(min Mpa)
 Elongation
(min %)
 215
 290-430
 30
 235
 340-480
 25
 355
 490-630
 22
Condition on delivery of EN 10305-1:
Term
Symbol
Explanation
Cold-finished/hard
(cold-finished as-drawn)
BK
No heat treatment after the last cold-forming process. The tubes therefore have only low deformability.
Cold-finished/soft
(lightly cold-worked)
BKW
After the last heat treatment there is a light finishing pass (cold drawing) With proper subsequent processing, the tube can be cold-formed (e.g. bent, expanded) within certain limits.
Annealed
GBK
After the final cold-forming process the tubes are annealed in a controlled atmosphere or under vacuum.
Normalized
NBK
The tubes are annealed above the upper transformation point in a controlled atmosphere or under vacuum.
Note:
The yield point for the annealed (GBK)condition on delivery is at least 50% of the (ultimate) tensile strength. Depending upon the degree of deformation in the drawing operation, the yield point of tubes delivered in the cold-finished/hard (BK)and cold-finished/soft(BKW) conditions, may be increased to a level close to the tensile strength.
In calculating the yield point, the following values are recommended : cold-finished/hard condition on delivery ≥ 80% of the tensile strength, cold-finished/soft condition on delivery ≥ 70% of the tensile strength.
Quality grade of EN 10305-1
The tubes are supplied in the following quality grades :
precision steel tubes intended primarily for mechanical stressing, without any particular quality requirement and without acceptance test certificate.

precision steel tubes intended primarily for mechanical stressing, with special quirement and exclusively with acceptance test certificate.

precision steel tubes with special requirement according to section 12.
Theses requirements and corresponding tests must be agreed, with the customer having to specify his requirements at the time of enquiry and on ordering.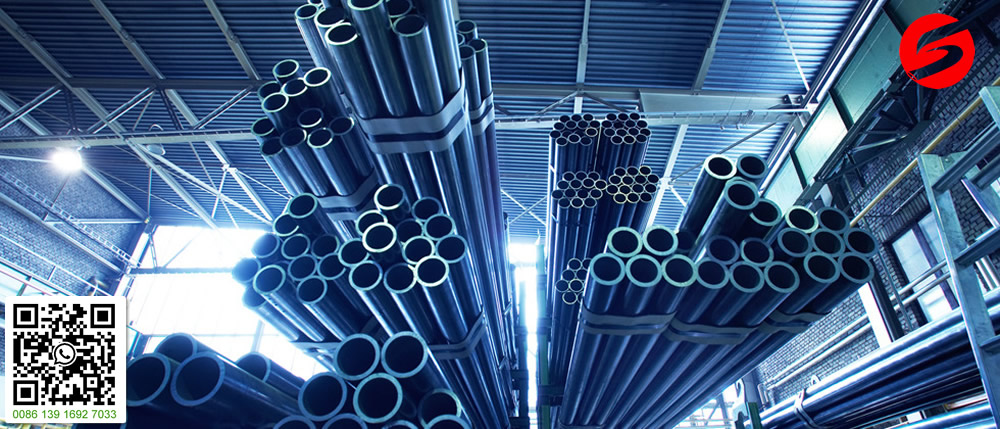 Seamless cold drawn precision steel tubes in acc. with EN 10305-1
Seamless precision tubes are used wherever a high level of measuring accuracy, smooth surfaces and improved resistance values are of the essence. These tubes are available in any desired dimension
Seamless precision tubes are used for the following applications
Heat exchangers
Elevator tubes
Gas bottles
Pit props
HPL tubes (with phosphated, alternatively galvanised surface)
Hawse pipes
Motorbike/bicycle frames
Rivets
Pump pipes
Textile machine construction
Cylindrical pipes, piston pipes, telescopic pipes
Stabiliser pipes
Seamless tubes for automotive applications
Transmission shafts
 Fuel injection pipes
Piston pins
Ball cages
Steering systems
Tubes for power steering systems
Tubes for drive shafts
EN 10305-1 E355+SR Seamless Cold Drawn Steel Tubes
Standard EN 10305 covers steel-produced precision tubes. This standard includes delivery conditions for six different parts. Part 1 or as referred to as EN 10305-1 refers to Seamless cold drawn precision tubes. These precision tubes are specifically designated with the letter E, thereby the manufacturing processes adhere to the standard and keep tight tolerances, making them well suited for use as machine parts. This is because a precision steel tube en 10305-1 is identical to the system it is to be attached to.
Hence, there is no error, nor is there any wiggle room for a mismatch to occur in the system. Therefore the use of EN 10305-1 material to make a cold-drawn precision tube is a welcome one. In addition to being designated as machine steels, there are many grades with differing yield strengths that could be used in the production of EN 10305-1 equivalent tube.
Generally, most buyers prefer the use of steels that have minimum yield strength of about 235 N/mm2 or 355 N/mm2. The EN 10305-1 material is often designated with a relevant treatment the tubes have been processed with. For instance, the tube with the designation en 10305-1 E235+N would indicate that the steel is to be delivered in a normalized condition. There are several benefits of using an E355+SR EN 10305-1 Cold drawn seamless precision tube. Not only do they have a tighter level of tolerances, but they have better mechanical properties and hardness. Moreover, the cold drawing improves the surface of the EN 10305-1 E235+C tube as they are smoother.
EN 10305 is characterized by having exactly defined tolerances on dimensions and specified surface roughness. Typical fields of applications are in the furniture, vehicle, and general engineering industries. E235 in the pickled, normalized condition, to be delivered in standard length of 5.8 m.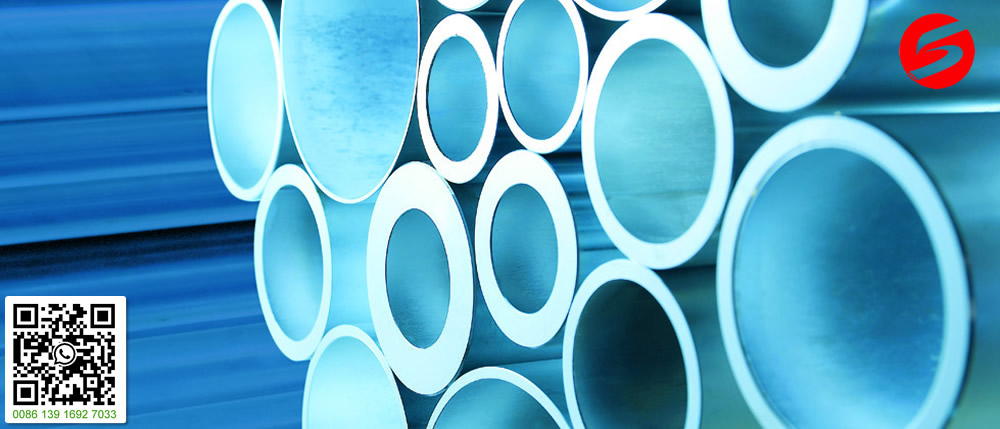 Welded cold drawn precision steel tubes in acc. with EN 10305-2
Precision tubes according to EN10305-2 are manufactured in a cold forming process for stretch-reduced or HF-welded hollow sections (shell).
Welded drawn tubes are used primarily in the automotive industry, for instance as prop shafts, rubber/metal parts, drive shafts or cam shafts.
The application options for welded precision steel tubes according to EN 10305-2 are determined by specific technical characteristics, such as
high level of dimensional accuracy for the internal and external diameter
restricted tolerances for wall thickness
process-related smooth surfaces
good concentricity
improved resistance values through cold forming
freely selectable dimensions