According to ASTM A333 Grade 8 has a material composition that includes carbon, manganese, phosphorus, sulfur, silicon, nickel, chromium, and molybdenum, among others. When Grade 8 is ordered under this specification, a higher level of nickel and chromium must be added to the standard 9% nickel and 1% chromium for improved corrosion resistance. The grade also requires stress relief annealing at temperatures between 1025-1085°F (550-585°C) for a minimum of 2 hours for thicknesses up to 1.0 inch (25.4mm), plus an additional hour for each additional inch.
ASTM A333 Grade 8 is commonly used in industries such as power generation, petrochemical, refineries, and other process piping applications where low-temperature service and resistance to corrosion are necessary.
As the results of the experimental data, our factory successfully completed the grade of steel for Gr8 specifications for cryogenic Φ 355.6 x 50.8 mm pipe heat treatment.
The test results of tensile, impact work, hardness and flattening all meet the requirements of ASTM A333.
The Gr8(commonly known as 9%Ni) steel pipe is mainly used for the storage and transportation of liquefied natural gas, and is one of the most technologically advanced, difficult and value-added products in civil steel products.Because of its flammability and ultra-low temperature, the ultra-low temperature steel used for storage and transportation of liquefied natural gas must have the comprehensive characteristics of strength, thermal stress and strain, welding performance and corrosion resistance.Therefore, whether such products can be produced is an important symbol representing the overall technical level of a steel enterprise.The successful production of Gr8 cryogenic tube effectively expands the variety range of 720 units and lays a foundation for further development of the market.
A333 Gr8 cryogenic pipe is a brand in American ASTM standard, which is mainly used for storage and transportation of liquefied natural gas. It is one of the products with the highest technical level, difficulty and added value in civil steel products.Whether this kind of products can be produced successfully represents the overall technical level of an enterprise.In order to ensure this kind of steel pipe material requirement, valingheng steel has designed the steelmaking and smelting process in its own innovation.The test results of the steel pipe developed and produced show that the performance data of the steel pipe obtained by the heat treatment process are up to standard.
The Grade 8 steel involved is similar to AISI 4032 low alloy steel. ASTM A333 Grade 8 pipe shall be made by the seamless or welding process with the addition of no filler metal in the welding operation.
Raw material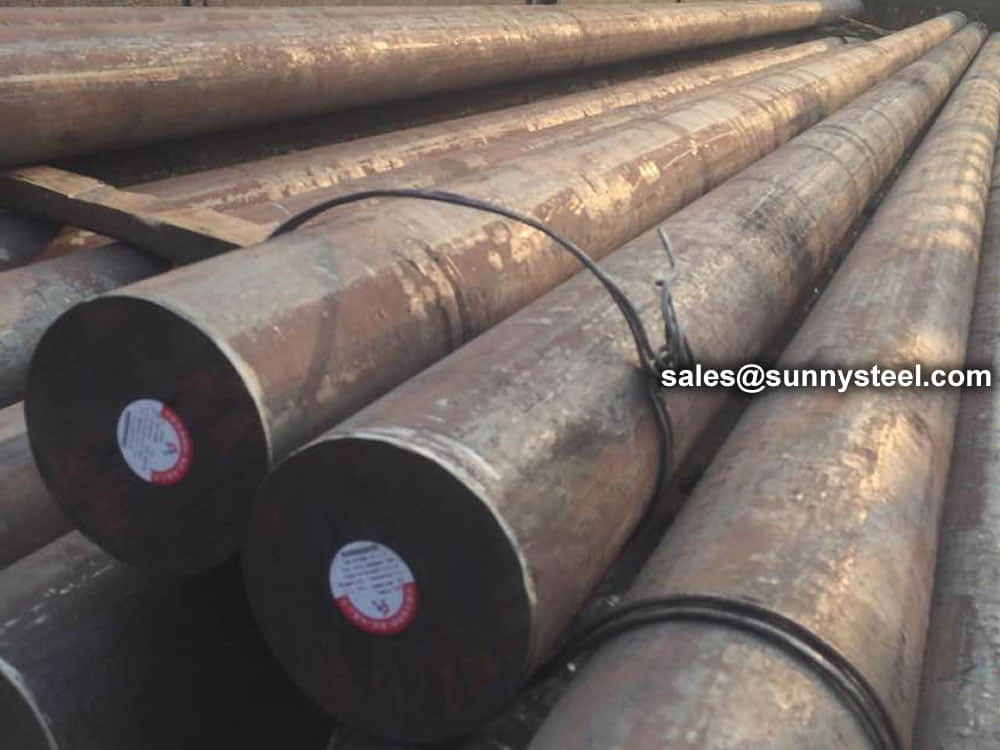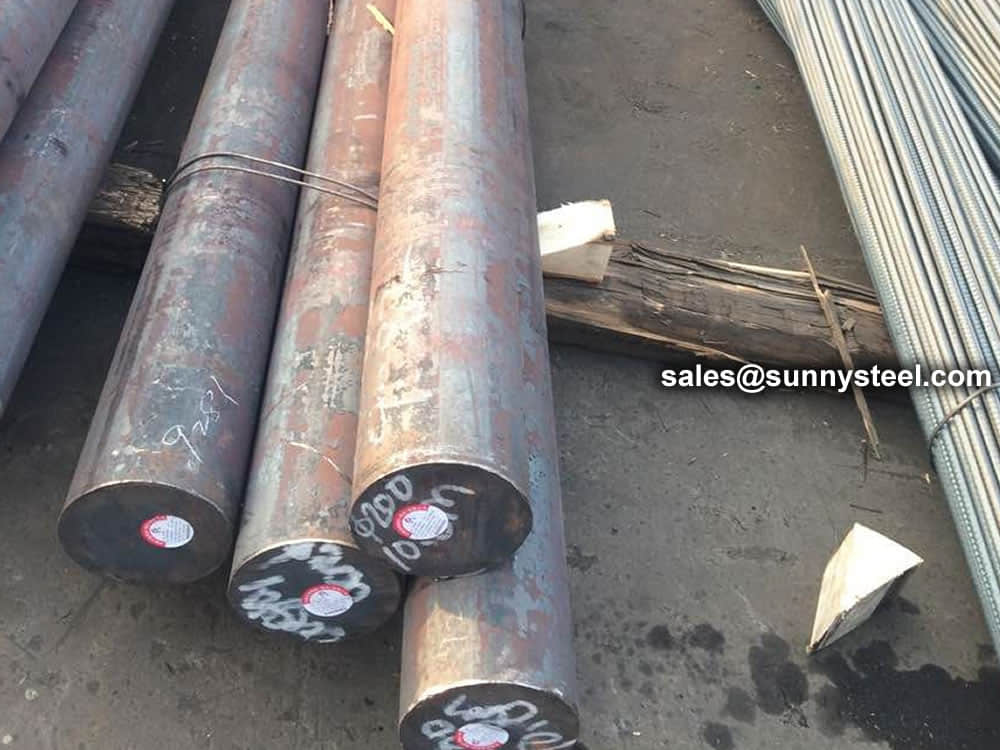 Size inspection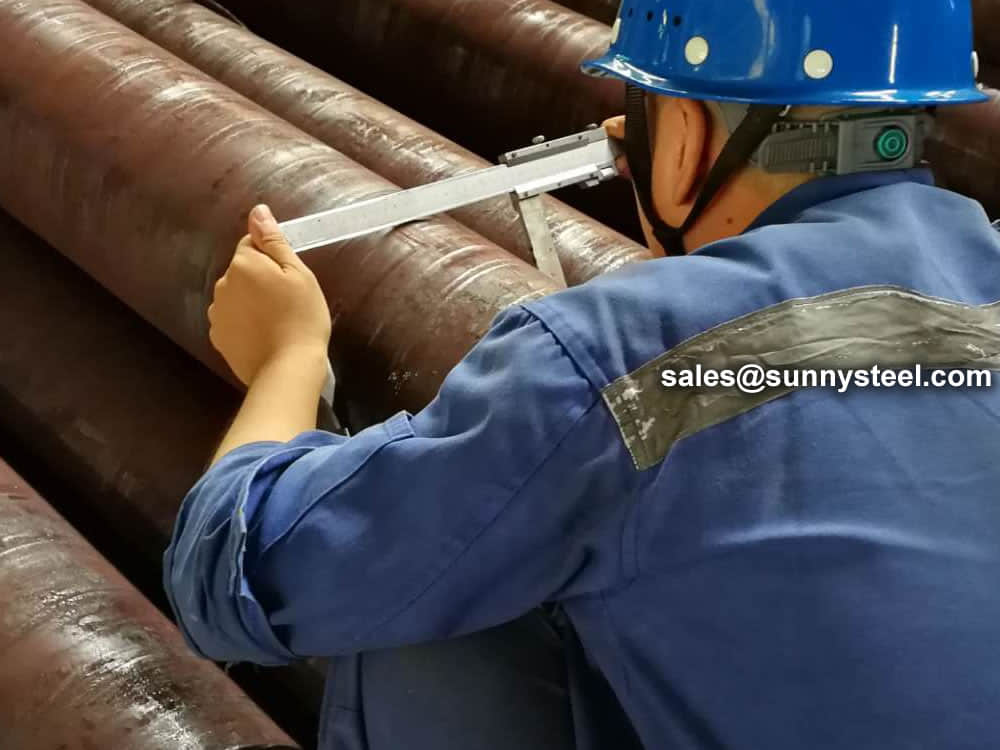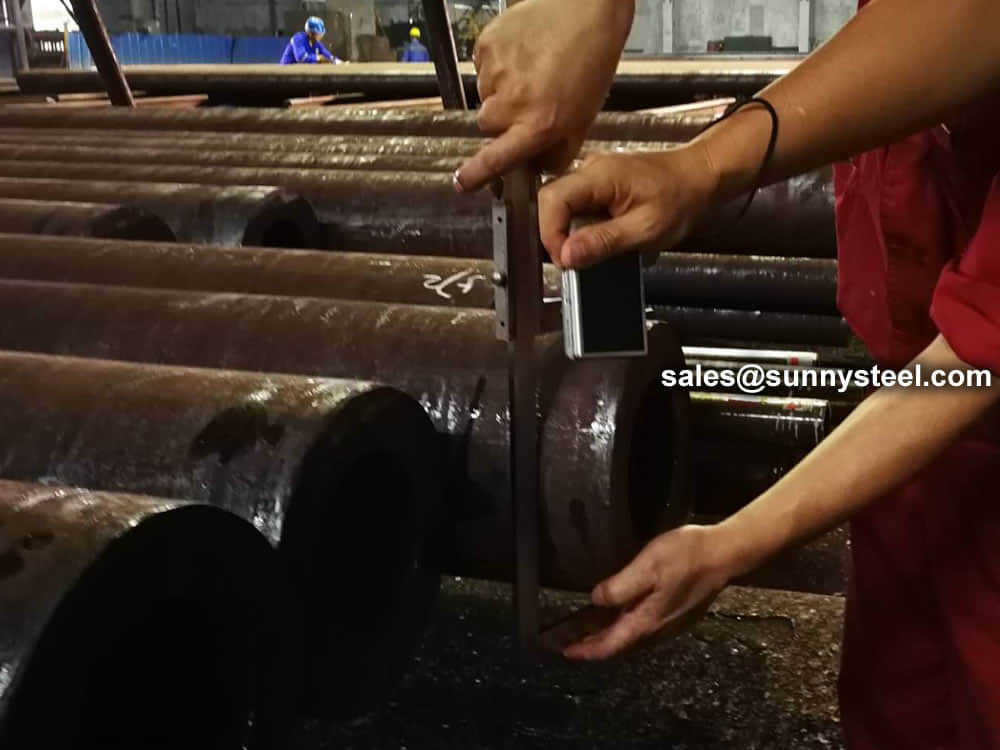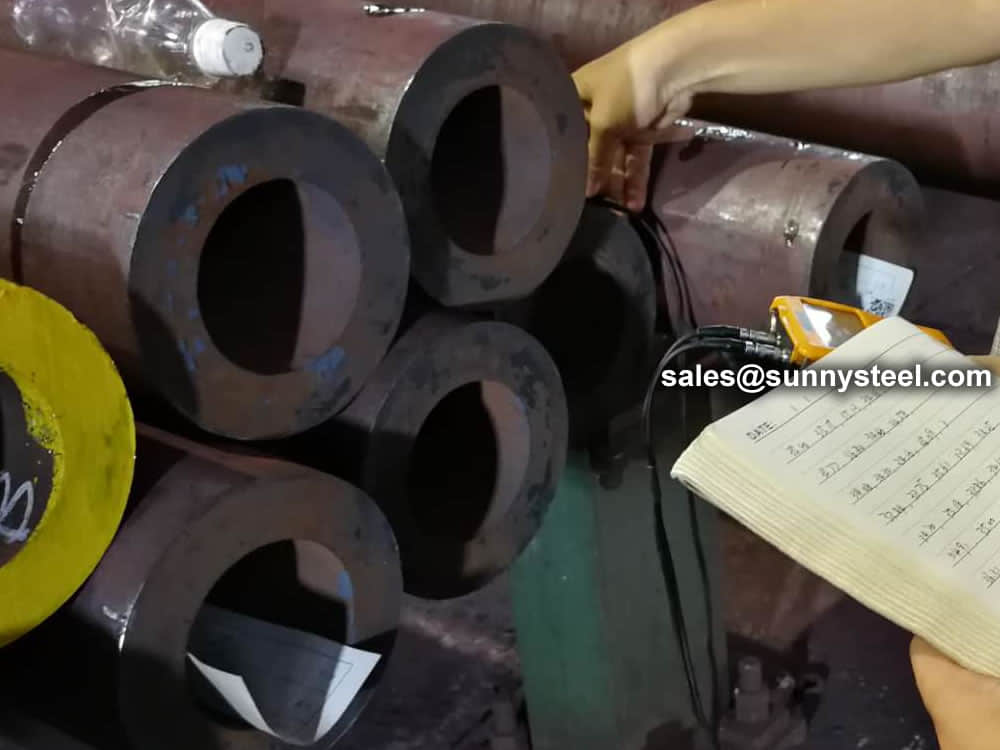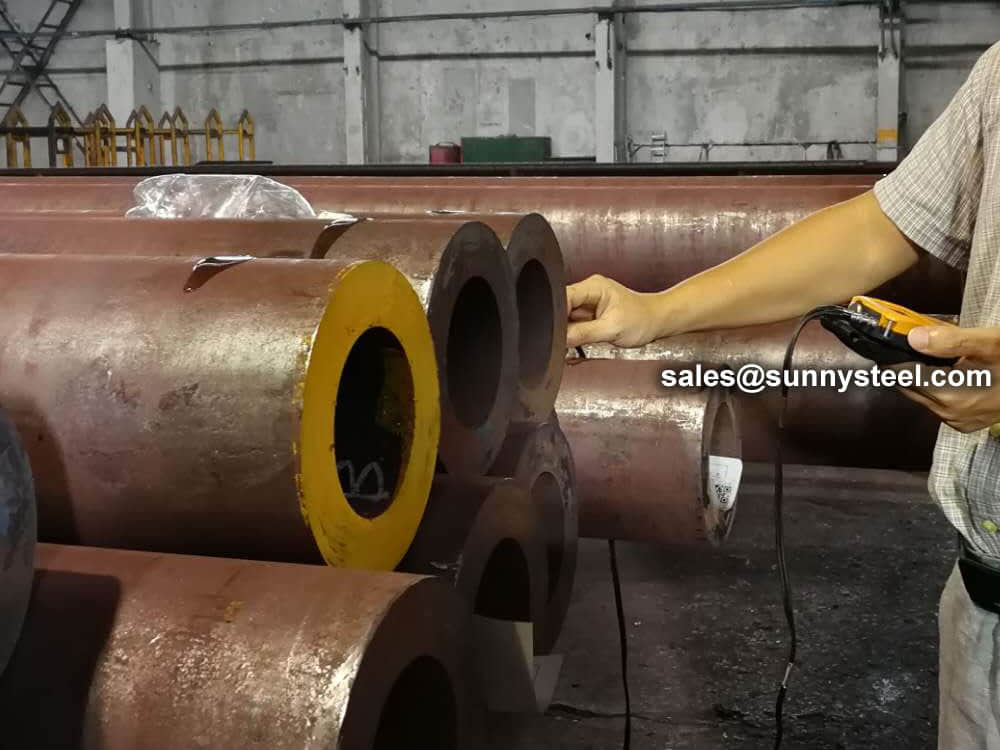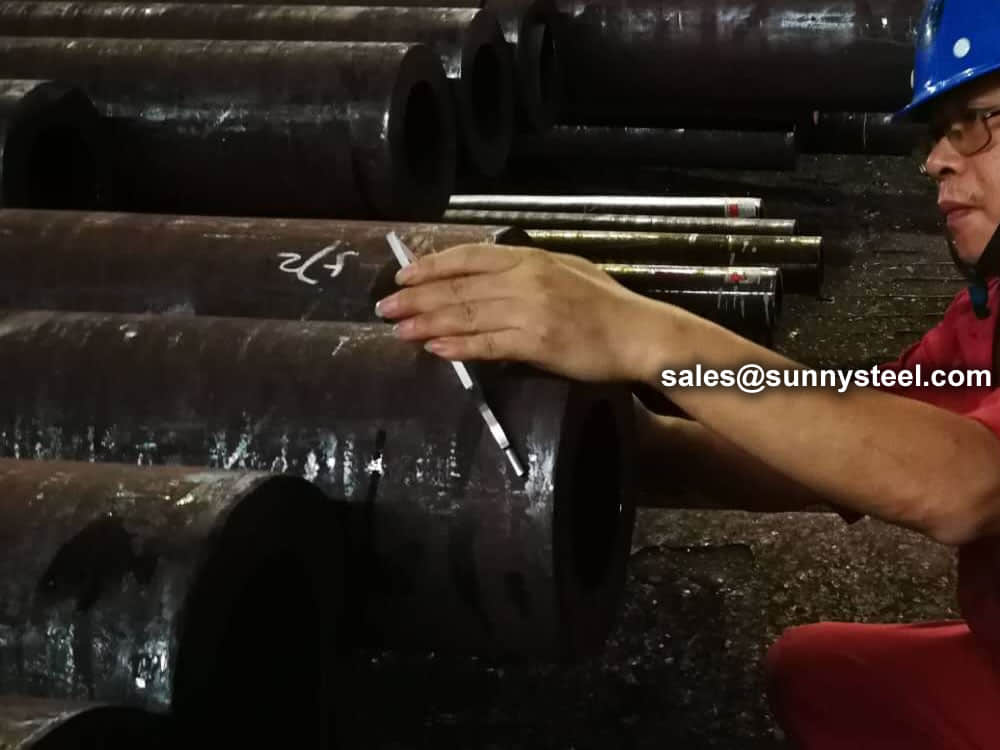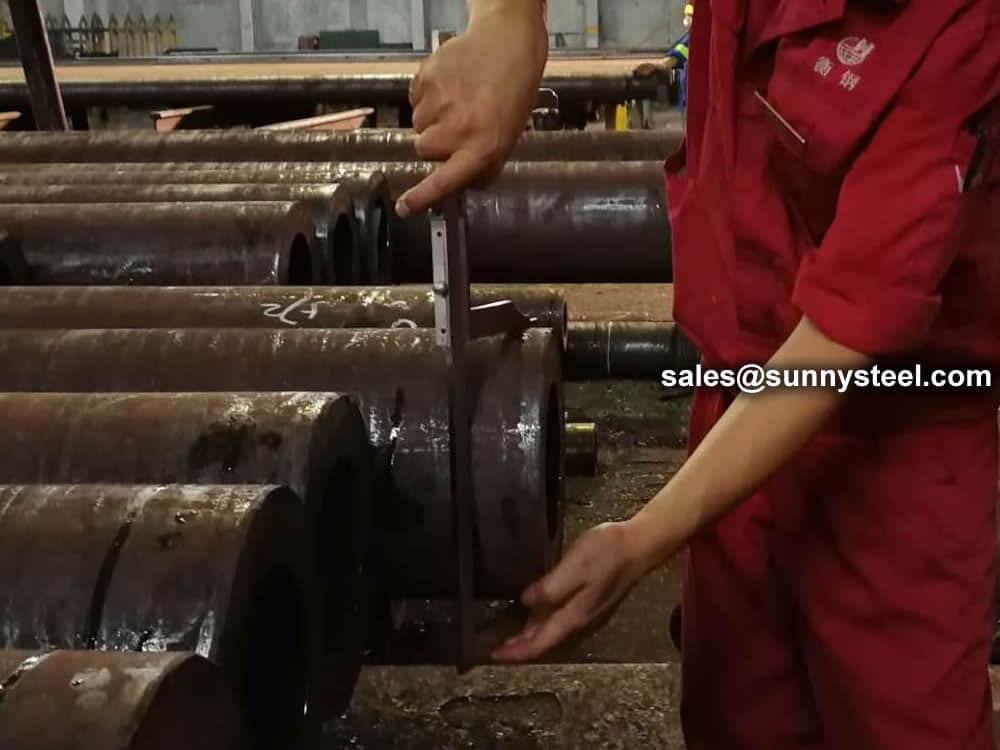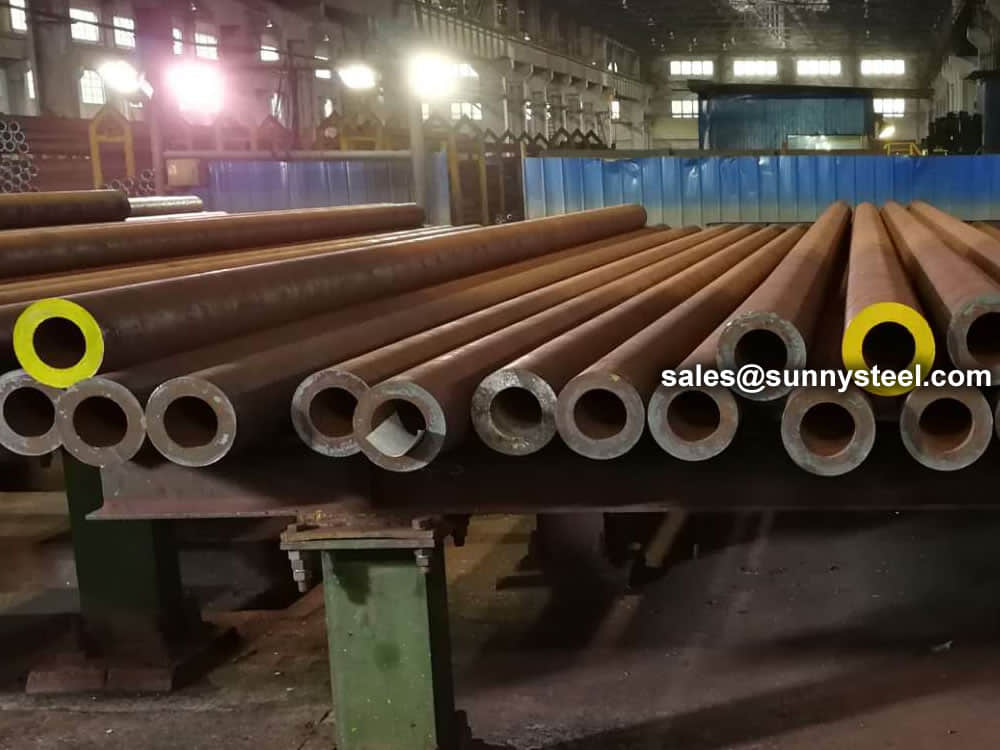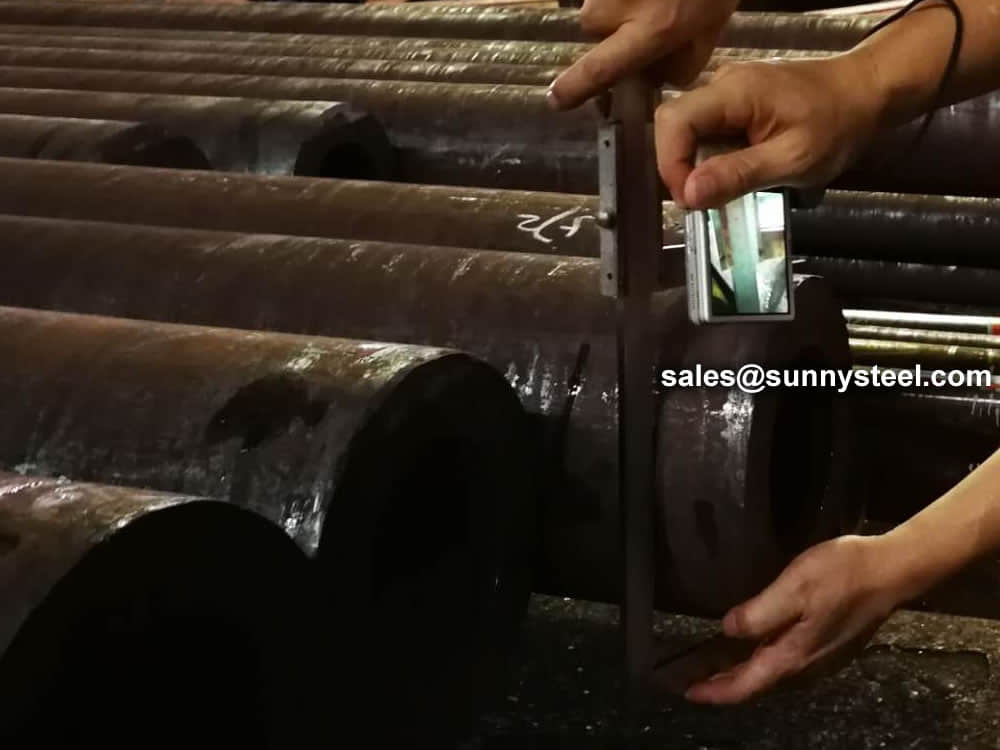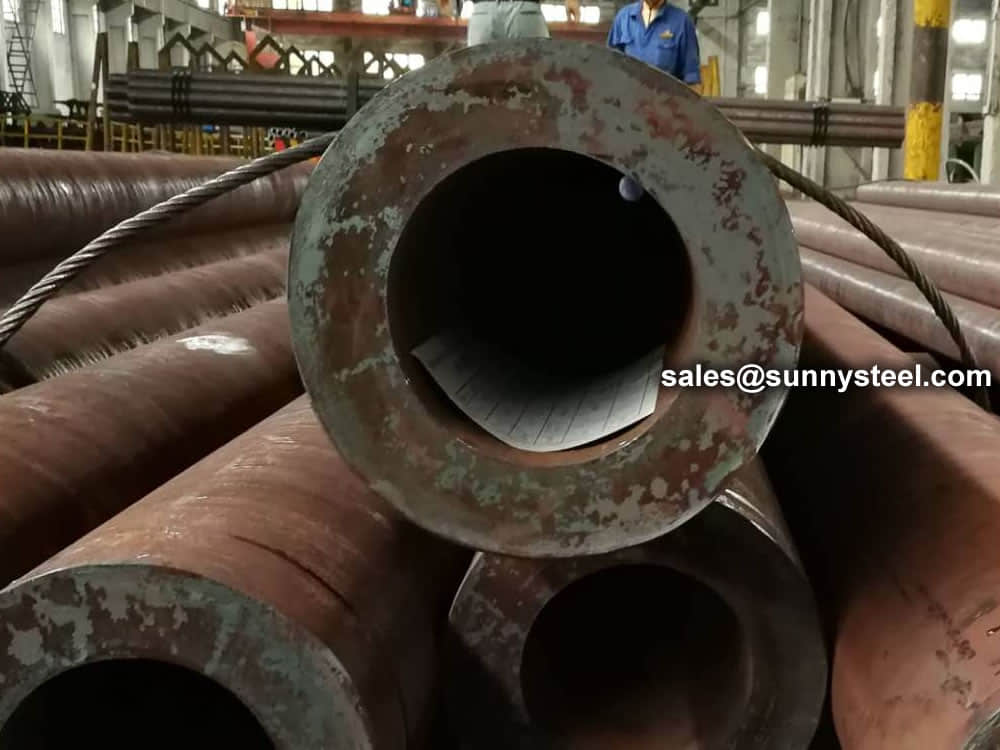 ASTM A333 Grade 8 is the part of standard covers wall seamless and welded carbon and alloy steel pipe intended for use at low temperatures. ASTM A333 Grade 8 alloy pipe shall be made by the seamless or welding process with the addition of no filler metal in the welding operation.
Seamless and Welded Steel Pipe size for Low-Temperature Service
Outer Dimensions: 19.05mm – 114.3mm
Wall Thickness: 2.0mm – 14 mm
Length: max 16000mm
Chemical Compositions(%) of ASTM A333 Grade 8
| | |
| --- | --- |
| Compositions | Data |
| Carbon(max.) | 0.13 |
| Manganese | 0.90 max |
| Phosphorus(max.) | 0.025 |
| Sulfur(max.) | 0.025 |
| Silicon | 0.13-0.32 |
| Nickel | 8.40-9.60 |
| Chromium | … |
| Other Elements | … |
Mechanical properties of ASTM A333 Grade 8
| | | |
| --- | --- | --- |
| Properties | PSI (Longitudinal) | MPa(Transverse) |
| Tensile strength, min, (MPa) | 100 000 | 690 |
| Yield strength, min, (MPa) | 75 000 | 515 |
| Basic minimum elongation for walls 5/16 in. [8mm] and over in thickness, strip tests, and for all small sizes tested in full section. | 22 | -- |
| When standard round 2-in, or 50-mm gage length or proportionally smaller size test specimen with the gage length equal to 4D (4 times the diameter) is used | 16 | -- |
| For strip tests, a deduction for each 1/32 in [0.8 mm] decrease in wall thickness below 5/16 in [8 mm] from the basic minimum elongation of the following percentage | 1.25 | -- |
Gr. 8 contains 9% of Nickel, that is the most effective elements added to improve the steel toughness at low temperature to ensure its good toughness and high strength at low temperature down to - 195 ℃. Low temperature steel tube grade 8 is mainly used to produce device handling ethylene, propylene, urea, ammonia and compound fertilizer or process equipment washing, purification, desulfurization in pharmaceutical industry, degreasing and cryogenic equipment manufacturing, ultra-low temperature cold storage, transmission of liquefied gas pipe and tube components, such as liquefied petroleum gas (LPG) cryogenic separation equipment, air separation equipment, etc.