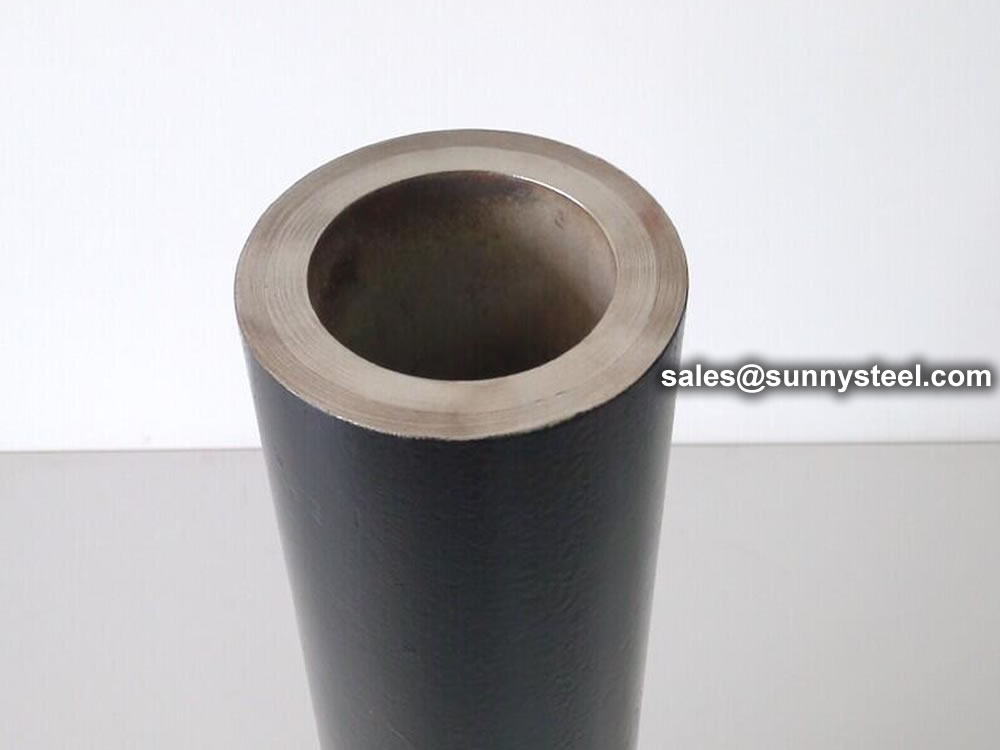 Characteristics Of Stainless Steel Clad Steel
The manufacture of stainless steel clad steel plate is made of base steel plate and multi-layer steel plate, and is prepared by hot rolling and compression welding-hot rolling method.
The surface of the composite layer must be polished or pickled, passivated and delivered.
The surface is smooth and flat, the composite layer is firmly combined, the shear strength is high, and the cold bending performance is good. The stratified layer is resistant to atmospheric, acid, alkali and other media corrosion, has no tendency to intergranular corrosion, and can meet the requirements of corrosion resistance of the structure and the corrosive medium; the base layer can meet the structural requirements for rigidity and weldability. Can save a lot of stainless steel and reduce structural costs.
Mainly used in the chemical, petroleum, pharmaceutical, food, seawater desalination, nuclear industry and other departments to manufacture corrosion-resistant general containers, pressure vessels and other equipment.
The Difference Between Stainless Steel Pipe And Stainless Steel Composite Pipe
Stainless steel pipes are hollow, long, round steel tubes known for their excellent corrosion resistance, high-temperature tolerance, and pressure resistance. They find extensive applications in various industries such as petroleum, chemicals, medicine, food, light manufacturing, machinery, instrumentation, and more. They are used for transporting fluids, structural components, and mechanical parts.
Stainless steel composite pipes, on the other hand, are a newer material created by bonding two different metals: stainless steel and carbon structural steel, using a non-destructive pressure process. These composite pipes combine the corrosion resistance and wear resistance of stainless steel with the attractive appearance, bending strength, and impact resistance of carbon steel. Due to their pleasing aesthetics and cost-effectiveness, they are widely used in applications like bridge railings, decorative elements, vehicle accessories, conveyor rollers, textile machinery components, and more. Stainless steel composite pipes are typically manufactured using advanced equipment, technology, and computer-controlled automated production lines.
As awareness of stainless steel composite pipes grows, their range of applications is expanding. They are increasingly used in urban infrastructure, light construction projects, streetlight poles, overpasses, highway guardrails, pedestrian walkways, billboard structures, station shelters, vehicle and shipbuilding industries, medical equipment, steel furniture, and various other fields. However, it's important to note that stainless steel pipes are still essential in high-demand environments where corrosion resistance, high-temperature resistance, and pressure resistance are critical, and in such cases, composite pipes may not be a direct replacement for stainless steel pipes.