Surface: Lightly oiled, Hot dip galvanized, Electro galvanized, Black, Bare, Varnish coating/Antirust oil, Protective Coatings (Coal Tar Epoxy; Fusion Bond Epoxy, 3-layers PE)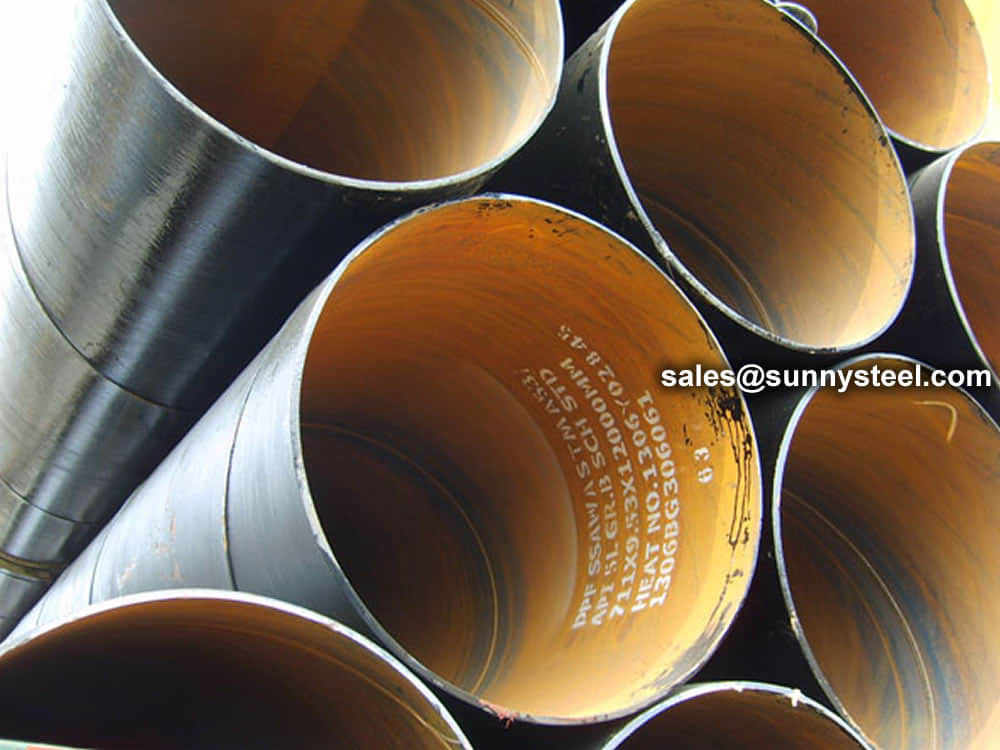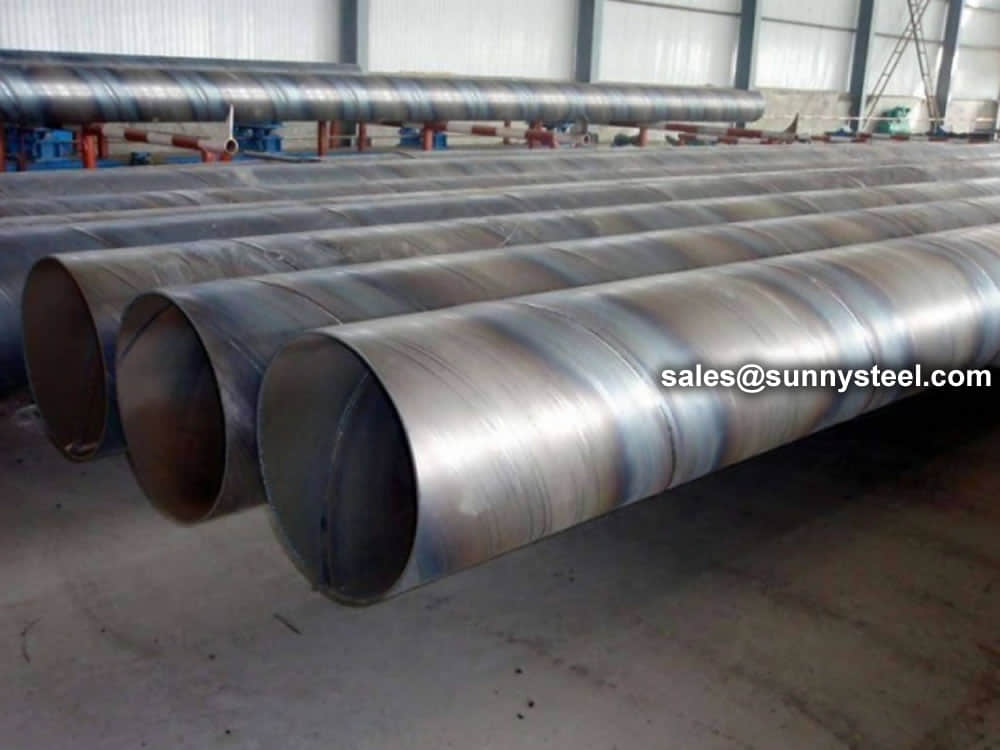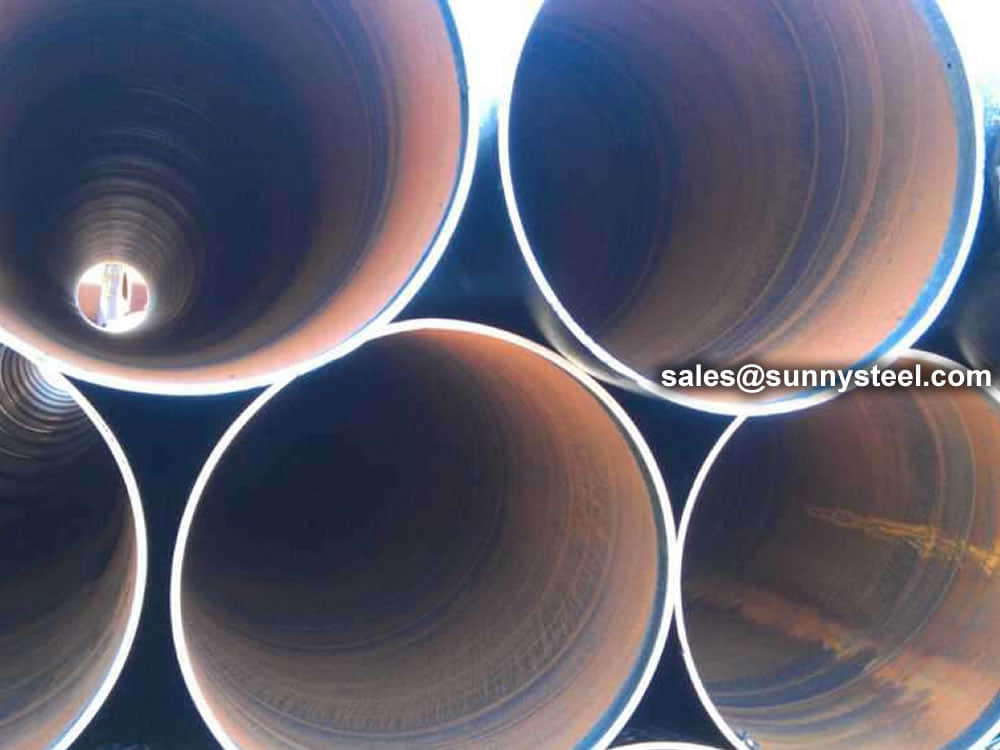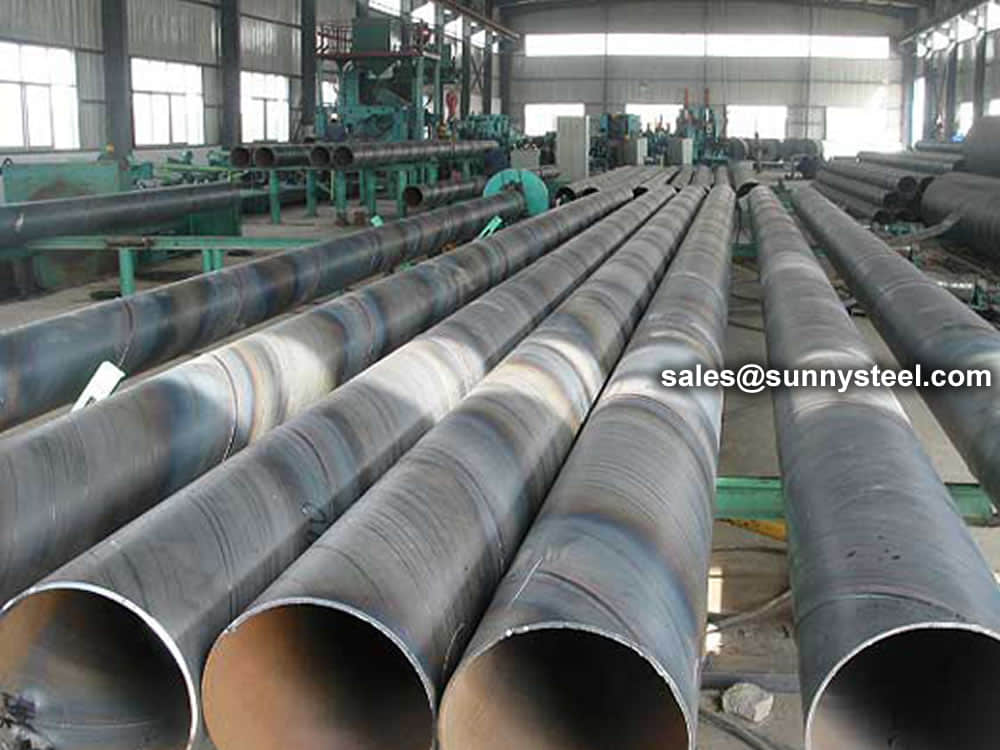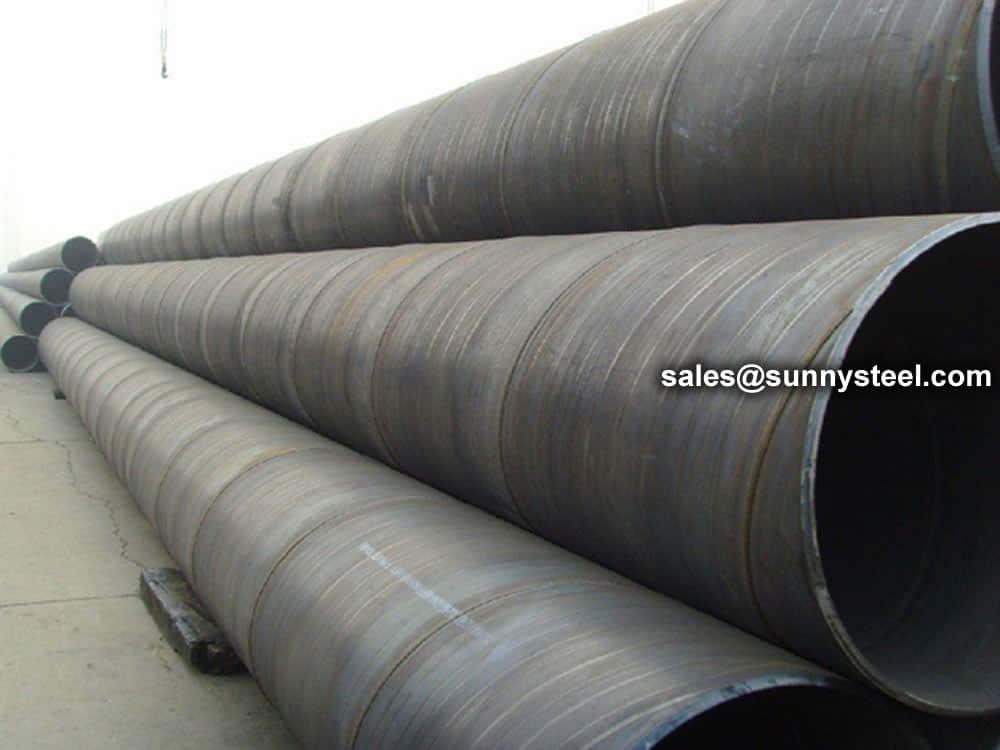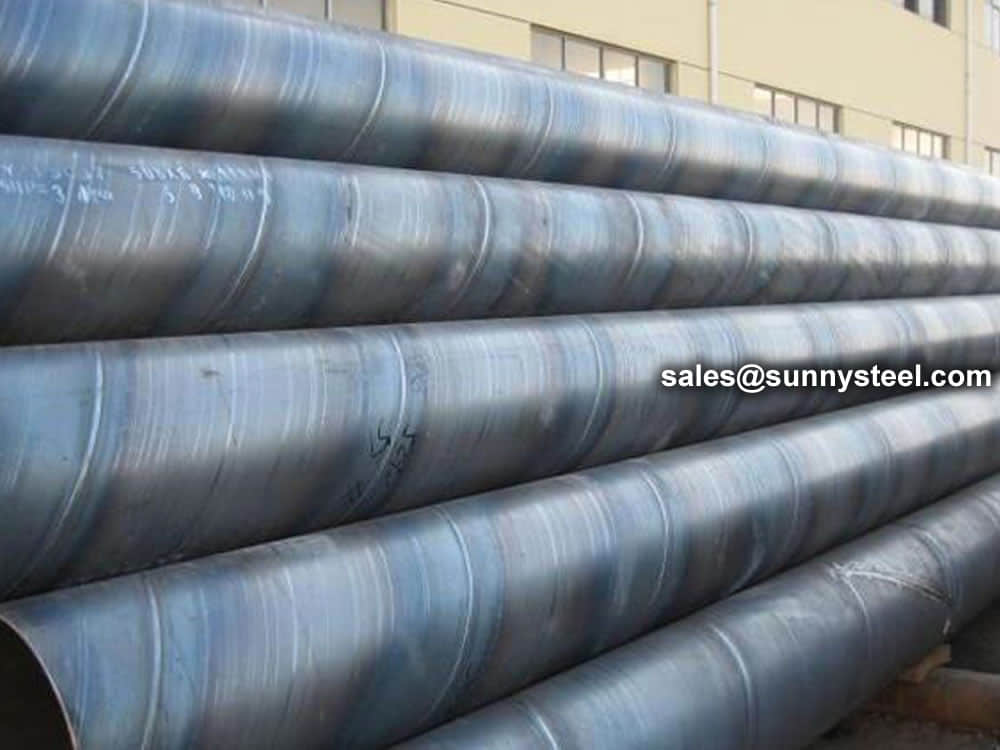 Coating Standard:
ANSI/AWWA C104/A21.4 American National Standard for Cement-Mortar Lining for ductile-iron Pipe and Fittings for water
DIN 30670 Polyethylene coatings of steel and fittings
Packing:  Plastic plugs in both ends, Hexagonal bundles of max. 2,000kg with several steel strips, Two tags on each bundle, Wrapped in waterproof paper, PVC sleeve, and sackcloth with several steel strips, Plastic caps.
---
Spiral Submerged-arc Welded steel pipe technological process
Spiral welded pipe production by submerged arc method is based on using tandem welding technique for joining inside and outside coil edges, which have been trimmed and beveled by carbide milling for high quality weld structure.
Thermatool designs and manufactures Spiral Seam Annealing systems for producers of SAW (submerged arc welded) API line pipe.
Offering all the basic features and benefits of Thermatool seam annealing systems designed for operation on longitudinally welded API pipe, Thermatool Spiral Seam Annealing systems, however, require the installation of specially "shaped" inductors.
These are custom designed on CAD systems in order to precisely follow the helix angle for a specific pipe diameter.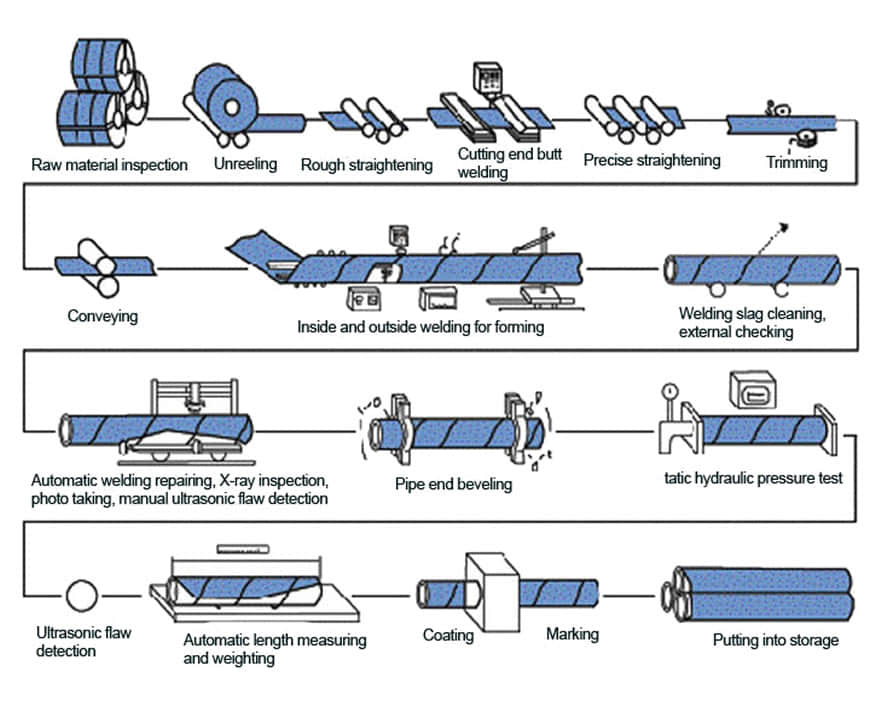 There are nine modernized product lines in our company with the yield capacity of 1000 thousands tons of B-X80 steel pipe of φ219-φ3200mm, WT5-30mm.
Listing some notes You must know
Oiled marking: Steel after passing wrer oiled to prevent corrosion,and according to user requirements for making.
Leveling Milling: The flat steel anvil machine so that the origal curl,and then thouth the edge milling machine for two-sided steel milling,so as to meet the requirements of the plate width,plate edge parallelism and groove shape.
Shear molding: The steel plate production line along the outer edge of the spiral curl into a tube.
Butt cut: Double-sided submerged arc welding using advanced technology to pre-welding,internal welding,outside wilding.The welded steel pipe using a plasma-foot cut to specification length.