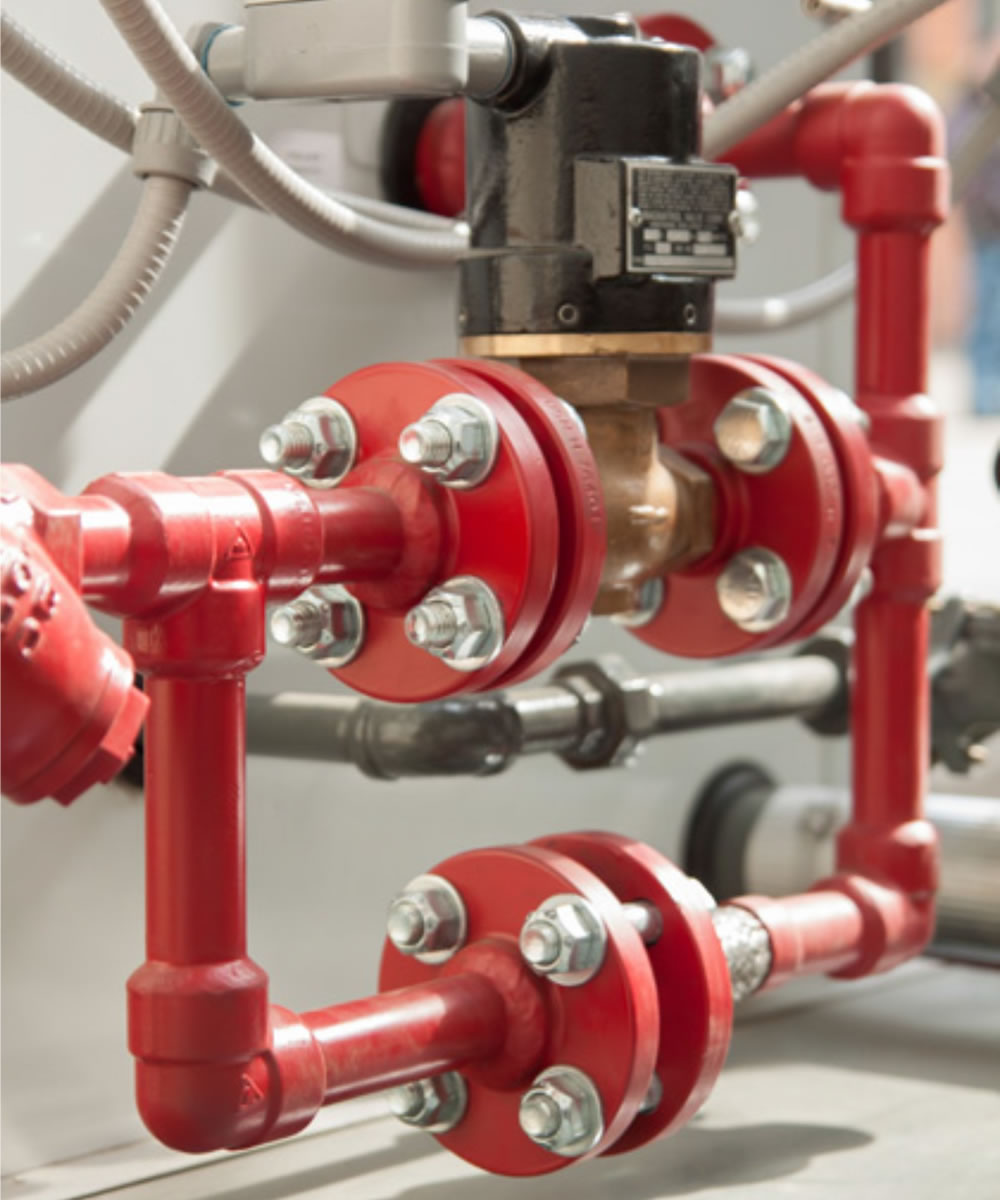 Applications
A flange is a method of connecting pipes, valves, pumps, and other equipment to form a piping system. It also provides easy access for cleaning, inspection, or modification.
When a piping joint requires to be dismantled, flanges are being used. These are primarily used on equipment, valves, and specialty items. Breakout flanges are provided at predetermined intervals in certain pipelines where maintenance is a regular occurrence. The flanges, gaskets, and bolting make up a flanged joint, which is made up of three separate but interconnected components. To achieve a leak-proof joint, special controls are required in the selection and application of all of these elements.
Here are the details of Flanges about their advantages and their applications.
Advantages of Flanges
Pipes, valves, pumps, and other parts are connected with flanges to form a piping system. Generally, flanges are welded or screwed together. The use of flanges makes pipe system maintenance and repair a breeze. Instead of taking the entire pipe for inspection, a small section of the pipe can be carefully investigated to use a flange to locate the fault.
The following are the five most important benefits of The following are the five most important benefits of flanges:
Easy assembly in tight spaces where wrenches may not have clearance if traditional flange fittings are used. With moderate torque, they're easier to put together.
In hard-to-reach areas where flexibility is required, adapters in the hose line, pipe, or tube can be removed.
Pipe connections, tubes, or large hose links with high pressure, vibration, or shock pressures that could damage traditional large hydraulic fittings more easily.
In rigid lines such as metal tubes or continuous pipes, making connections allows for easy maintenance.
In demanding hydraulic applications, reduce the chance of components becoming loose.
A flange is a method of connecting pipes, valves, pumps, and other equipment to form a piping system. It also provides easy access for cleaning, inspection, or modification. Flanges are usually welded or screwed.
In many applications, engineers need to find a way to close off a chamber or cylinder in a very secure fashion, usually because the substance inside must differ from the substance outside in composition or pressure.
They do this by fastening two pieces of metal or other material together with a circle of bolts on a lip. This "lip" is a flange.
Plumbing
You can connect two sections of metal piping by soldering or welding them together, but pipes connected in this way are very susceptible to bursting at high pressures. A way of connecting two sections of pipe more securely is by having flanged ends that you can connect with bolts. This way, even if gases or liquids build up to high pressures inside the pipe, it will often hold with no problem.
Mechanics
In order to connect two sections of a large, enclosed area, it is often best to used flanges and bolts. An example of this is the connection between the engine and the transmission in an automobile. In this case, both the engine and the transmission contain a number of moving parts that can easily get damaged if they get dust or other small objects inside of them. By connecting the outer casings of the engine and transmission in this way, engineers protect the inner workings of both.
Electronics
Flanges have a specific purpose in cameras and other electronic devices. Though flanges in such items do not usually have to sustain high pressures, they do have to hold tight so they can keep out harmful particles. These flanges are usually found connecting two different materials, such as the glass of a lens and the rest of the body of the camera.
Flanged connection
There are many ways to connect flanges, including threading, welding or bolting. The threaded flange is best for low pressure or smaller pipelines because it can maintain its seal. When your pipeline is larger or high pressure, then the welded flange is preferable. A boiler room is one place where welded blind flanges might be used, due to the high pressure involved.
Flanged joints: flanges, bolts and nuts and gaskets
A flange is a external rib at the end of pipes, valves and other flow devices to assemble them.
Dimensions of the flanges are up to specific Standards : DIN, ANSI, AS, BS, JIS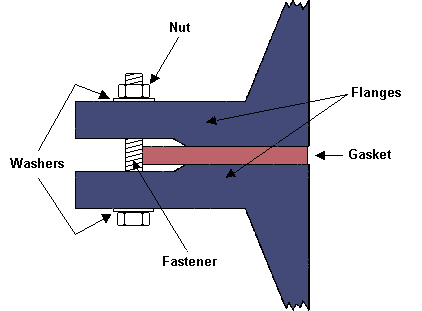 A flanged connection requires two flanges (the "main" and the "companion"), a set of bolts and nuts (whose number depends on the flange diameter and class) and two sealing gaskets. Flanged connections have to be executed and supervised by trained personnel, as the quality of the joint has a critical impact on the performance of the piping system / pipeline (the standard TSE – TS EN 1591 Part 1-4, "Flanges and their joints", defines a number of requirements for the execution of proper flanged connections). Whereas all elements of the joint are critical, experience shows most leaks are originated by the improper installation of the sealing elements, i.e. the gaskets.
The typical pipe to flange connections are welded or threaded. Welded flanges are used for pipelines and piping systems with high pressures and temperatures, and with diameters above 2 inches.
Threaded connections are instead used for installations of smaller diameter and not subject to severe mechanical forces such as expansion, vibration, contraction, oscillation (forces that would crack the threaded joint). In all these critical cases, butt weld connections are recommended.