Half Pipe Sleeve
A half pipe sleeve is a component used in various industries for pipeline repair and protection.
A half pipe sleeve is typically a cylindrical structure that covers a portion of a pipe. It is made from materials such as steel and is designed to provide reinforcement and protection to the pipe. The sleeve is often split longitudinally, allowing it to be easily installed around an existing pipe without the need for welding or cutting.
Download PDF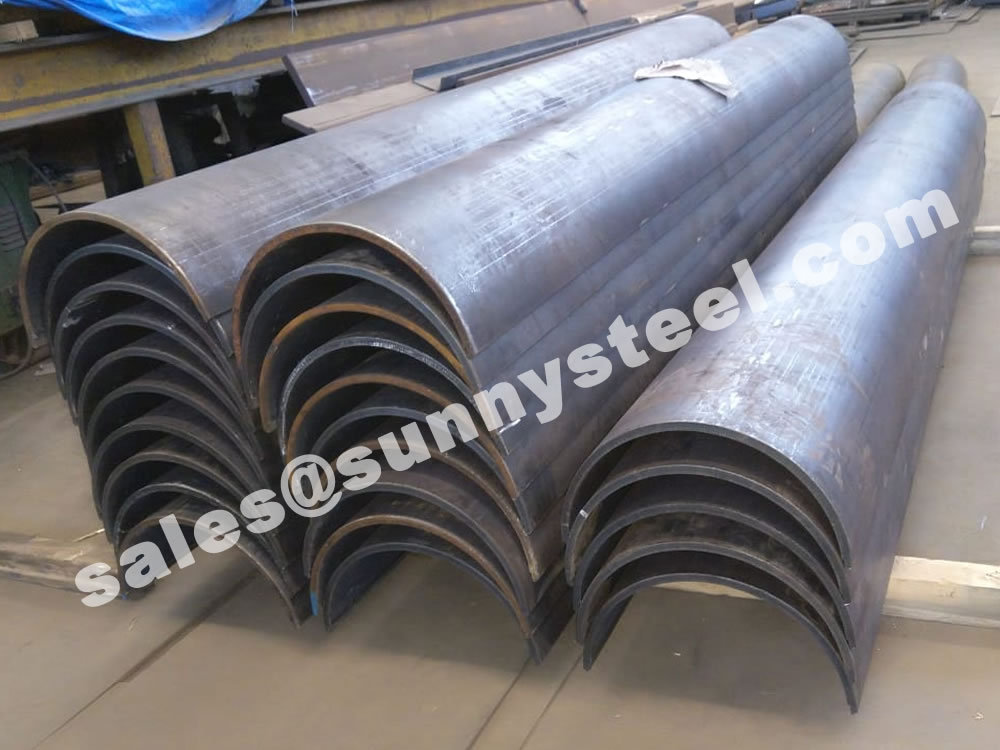 A half pipe sleeve is roughly the size of a half pipe. Half pipe sleeves are placed over pipelines to allow proper insulation and provide enhanced protection. These components are very strong and highly reliable. A half pipe sleeve is designed with excellent mechanical strengths alongside superior elongation properties. These components have longitudinal edges, which are beveled at 30 degrees for better traction. The half pipe sleeve can be used to repair any leaks, cracks, dents, faulty welds, and corrosion. Each of these sleeves can be used alongside metal grades of different quality. We are the half pipe sleeve supplier In China who have been providing piping products and solutions for the past few decades. We not only supply quality products, but also make them available for all at reasonable prices.
Half pipe sleeves are designed to prevent internal and external corrosion and rust formation. These components protect the pipe against several pressures and forces. They can be also provided with backing strips if required. A Half pipe sleeve is manufactured using top-quality steel making use of innovative technology. This is done following all international and national standards set by different institutions.
The Half Sole Pipeline Repair allows the pipe to fully function at its pressures and forces. These repairs are an ideal option for the line, as they don't require the pipeline to be shut when they are fitted. These components are subjected to vigorous testing and screening procedures. This helps in reducing any flaws or defects within these products. The Half Sole Pipe Repair can be custom designed in different specifications to meet different requirements. Get in touch with us to get amazing discounts on the best products in the market.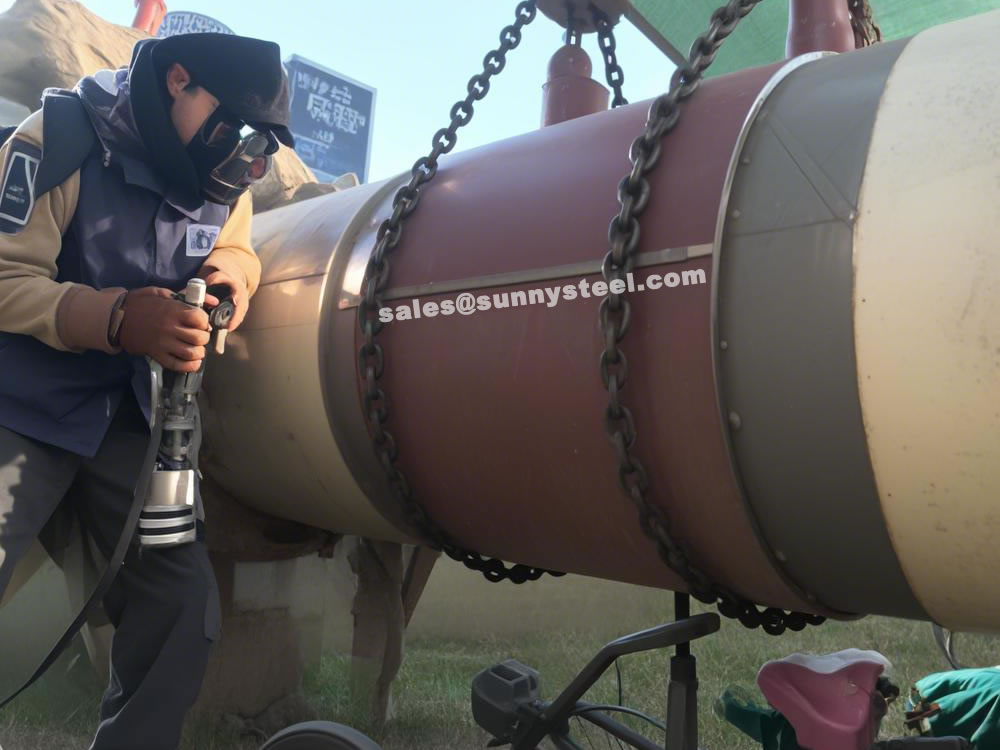 Half pipe sleeve being installed
Installation
Half pipe sleeves are typically installed by wrapping them around the damaged or vulnerable section of the pipe and securing them in place using fasteners or clamps. The split design allows for easy installation without the need to disconnect or cut the pipe.
Advantages
Half pipe sleeves offer several advantages. They provide a cost-effective solution for repairing damaged pipes, as they eliminate the need for extensive pipe replacement. The sleeves also provide added strength and protection to the pipe, extending its lifespan and reducing the risk of leaks or failures.
Applications
Half pipe sleeves are commonly used in pipeline repair and maintenance. They can be used to reinforce pipes that have suffered damage or corrosion, providing structural integrity and preventing further deterioration. The sleeves can also be used to protect pipes in high-stress or abrasive environments.